Lovell Safety Services and Training
We're Here For You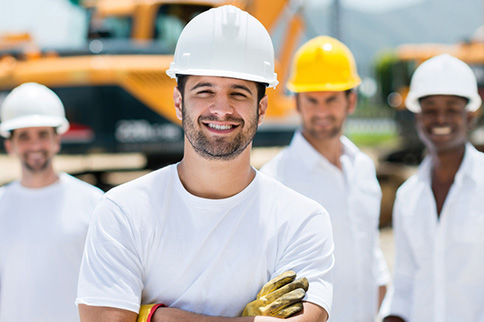 From seminars and bulletins, to onsite, zoom and electronic safety consultations, LSM's staff of safety professionals offers comprehensive safety services and training to help clients minimize the potential harm of workers' compensation claims and regulatory citations, while creating a safer and more productive workplace.
Safety And Health Evaluations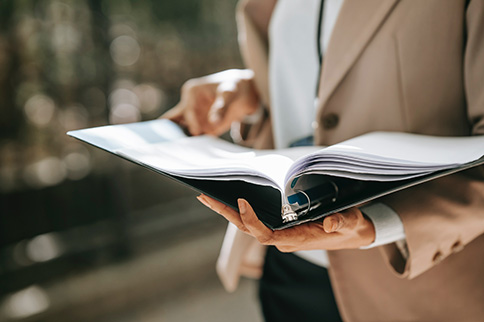 With the goal of injury prevention, the LSM safety professional will conduct evaluations of your premises, worksites and safety culture. We provide loss trend analysis that identifies those incidents that result in serious injuries and high-cost claims. We provide employers with detailed reports of potential at-risk conditions with recommendations for correcting them.
Regulatory Compliance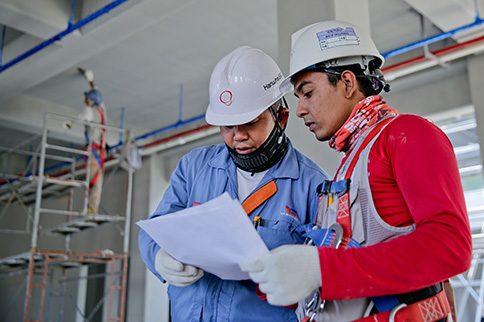 OSHA Assistance: LSM safety professionals assist clients with OSHA contested cases, citation abatement and fine reduction.
Industrial Code Rule 59: LSM's staff of certified consultants is equipped to fulfill the requirements of the New York Code Rule 59 regulation if a group member is cited.
Training and Education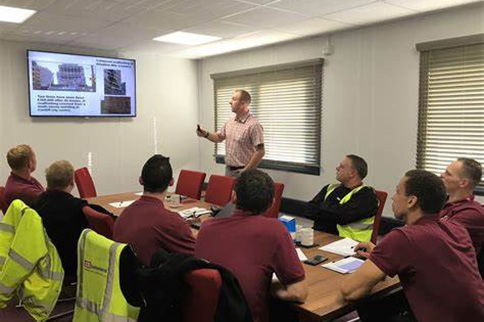 The LSM Safety Staff has developed effective safety training and materials in different formats to meet your specific needs. All of our safety representatives are trained and experienced professionals that provide safety training at your facility. We also provide the OSHA 10-Hour Construction Safety Class on a regular basis. This is offered periodically at convenient locations throughout NYS and you can register your employees to attend.
Toolbox Safety Talks of 5 to 10 minutes are designed to assist superintendents and/or foremen in providing safety training and creating a safety culture. Lovell's safety experts have created a weekly toolbox topic to help meet your training needs.
The Lovell safety staff has created individualized YouTube videos (eTalks) that group members can use to enhance their safety program.
Lovell Safety's eTalks enable our policyholders to provide quality safety training to their employees on a wide range of safety topics.
Lovell Safety provides regulatory compliant written safety policies and procedures for you to make specific to you operation. These safety policies and procedures cover industry specific issues such as: Construction Safety, Fall Protection, Hazard Communication, Confined Space Entry, Respiratory and many others.
Keeping clients up-to-date on safety and health issues is one of the most important roles that Lovell Safety fulfills. To accomplish this, we publish numerous Safety Alerts (newsletters) and publications each year. Written in clear, concise language, these publications analyze important safety and health issues, provide safety guidance and recommended courses of action.